15 May 2023
Daily life
How to encourage healthy eating?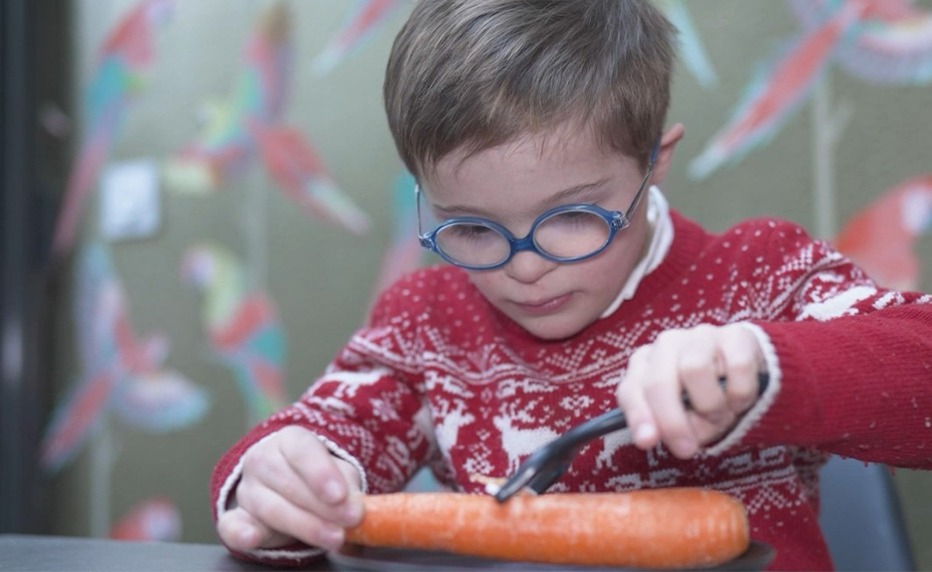 Perhaps you are confronted with the difficulty of getting your child or loved one with a genetic intellectual disability to like certain foods that are nevertheless good for his or her health?
In this video, Laude de Verdun, dietician at the Jérôme Lejeune Institute, offers you some advice to encourage healthy eating: involve your loved one in the preparation of the meal, stimulate all his senses, present vegetables and raw vegetables as appetizers, associate a food he likes less with another he prefers, favor small portions, limit the purchase of foods for which he will have to be restricted, and finally show the example!
---